Happy Hummus Day! I'm celebrating by making some of my favorite chickpea-based spreads all day long, and I'm passing the celebration along to all you grassmunchers! Here's my list of the top ten hummus recipes to make on this day of all food-related holidays: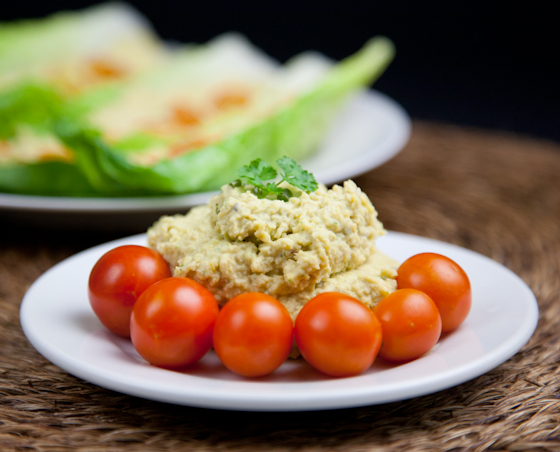 Yup, you read that right. For all those who have been craving Cool Ranch Doritos ever since giving them up for the greater good, your prayers have been answered. Slather this hummus on some pita bread for a healthy alternative to the preservative-laden, artificially flavored commercial tortilla chip.
For those who want to celebrate Hummus Day with a little (or a lot) of spice, there's no better way to do it than with some sriracha. This recipe is so simple to make, you could even make it without a recipe. Just mix some sriracha into a tub of regularly flavored hummus, and you're good to go!
This recipe is a new twist on a classic childhood lunch favorite. As a diehard PB & J devotee, I can't wait to spread this hummus on apples, carrots, pita bread, and anything else I can find.
Another dip that tastes like chips, barbecue hummus tastes great on crostinis. It's also delicious on crackers and veggies, making it the perfect dish to serve at parties. Not having a party to celebrate Hummus Day? What the h-e-double hockey sticks is wrong with you?
5. Pizza Hummus
Imagine this hummus spread on a piece of french bread with some vegan cheese melted on top. Sound heavenly? Well, it definitely is. This hummus would also go great in a sandwich with spinach, basil leaves, and some fresh tomatoes.
Do wing night a new way with this flavorful hummus. The main ingredient that sets this hummus apart from all others is, unsurprisingly, Frank's Buffalo Wing Sauce. Find it in the condiment aisle and go to town! Pair this hummus with celery to strike that perfect balance between spicy and coolness.
I don't know what it is, but I just can't resist a hummus that tastes like a chip. Maybe it's because the hummus tastes, you know, like a delicious chip. Sour Cream & Onion was my favorite chip flavor as a kid, and I loved putting it in sandwiches. You can do the same with this hummus, with some lettuce, carrots, roasted peppers, and whatever other veggies you can fit between two pieces of bread.
Remember how I gushed about my new obsession with sunflower seed butter a few weeks ago? Well, I'm combining that new love with my old love for hummus with this scrumptious recipe. This hummus is so easy to make, yet the double dose of protein from the chickpeas and sunbutter make this a doubly filling snack.
9. Caramelized Onion & Portabello Hummus 
I could probably put caramelized onions on/in/under/above/around anything, but hummus is a pretty good option. Add portabello mushrooms into the mix, and I'm in heaven. I could see this hummus going really well with some seasoned seitan on a sandwich or mixed into some mashed potatoes. These are just a  few of the many possibilities for a savory and satisfying dinner, complete with hummus!
10. Classic Hummus
At the end of the day (Hummus Day that is), there's no better way to celebrate than with that old favorite, classic hummus. So simple, yet always so good. Put it on carrots, celery, pita, pretty much anything you can find, and you'll never be disappointed. Step aside, Coke, this is the real classic.
What are some of your favorite hummus flavors to celebrate Hummus Day with? Share them in the comments below!